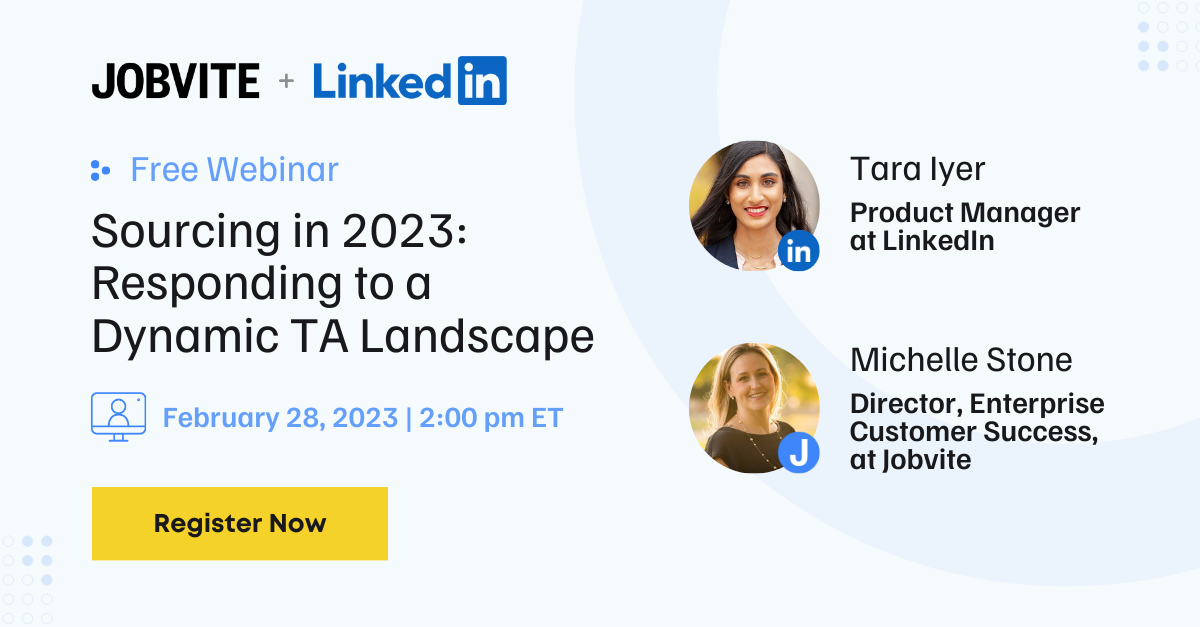 March 14-17, 2023
ADP Meeting of the Minds
We will be attending ADP's premier Human Capital Management conference for large enterprise clients. Get exclusive ADP content & experiences, eesigned specifically for ADP large enterprise clients. Prepare your team by equipping them with tools, insights, and resources designed to ready your organization for change, and connect with trusted experts and solutions to provide processes and personalized work that save you time and money. Stop by and see us at booth #22!
March 27, 2023 @ 1:00 pm EDT
Women In the Workplace: A Candid Conversation on Representation, Inclusion, and Equity
Join lululemon's Stacia Jones, Esq. and our own Richard Butler as they discuss women's inclusion in the workplace, give practical strategies, and participate in a live Q&A.
March 15th, 2023 @ 2:00 PM EDT
Metrics and KPIs: A Guide for Measuring and Reporting in TA
Join Trent Cotton as he discusses the value of data in recruiting, and how collected facts and figures can be used to drive informed talent acquisition decisions.
Ready To Find Out More About Jobvite?