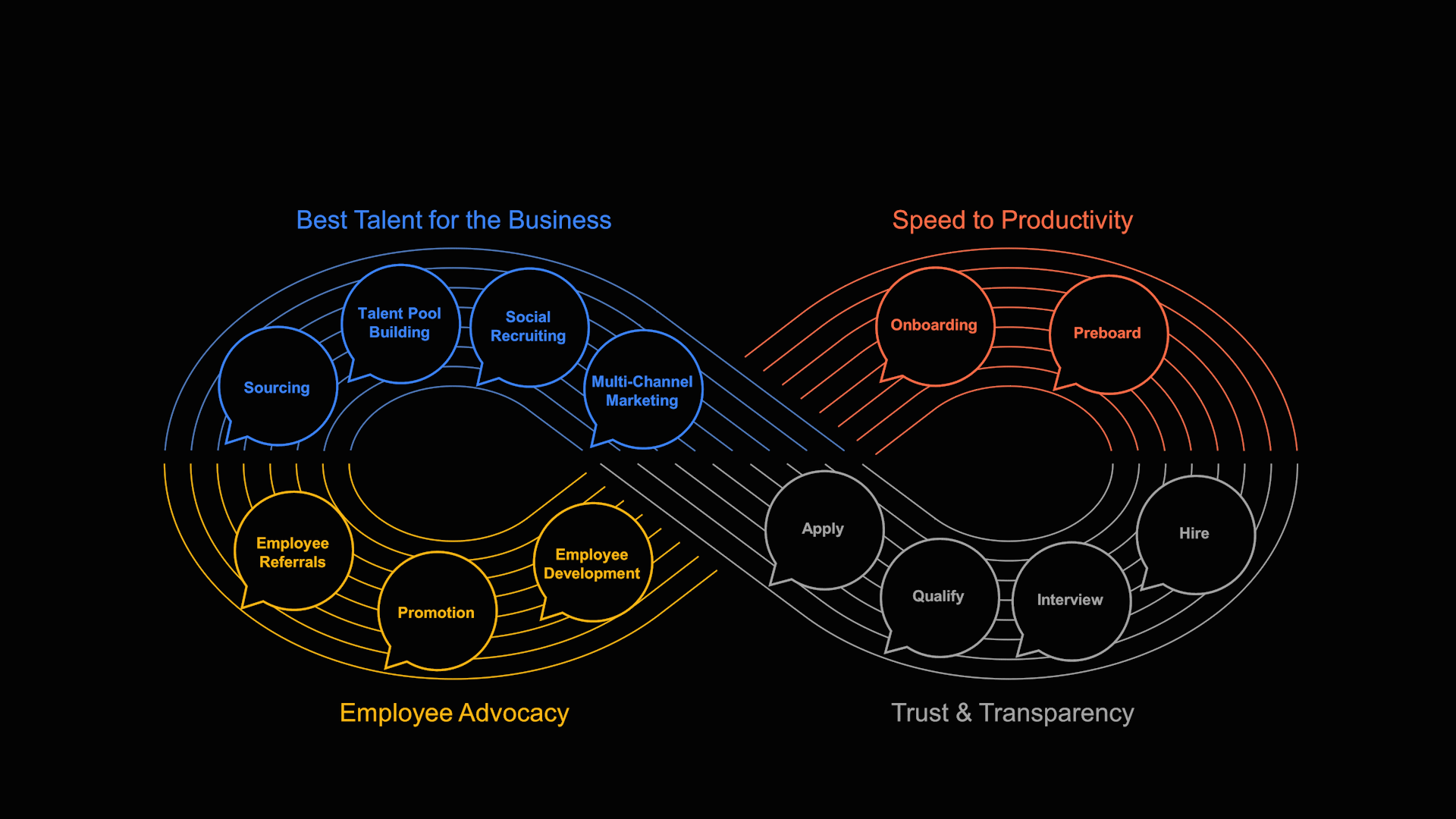 AI is inherent throughout the end-to-end talent acquisition suite from Jobvite. You don't need to think about it, or buy something separate, or integrate a disparate third-party product. We build AI into everything we do, to automate recruiting, facilitate decision making, mitigate bias, and improve the candidate experience, using tech like machine learning, natural language processing, intelligent algorithms, sentiment analysis, and optical character recognition.
Here are just a few ways we are building AI into our suite:
AI Innovation Lab
The Jobvite AI Innovation Lab delivers data analysis and insights to help talent acquisition leaders achieve better results. Leveraging predictive analytics, data science, machine learning, and artificial intelligence, the experienced team of PhD data scientists enables clients to deploy and scale data strategies with low risk and high dependability. The Jobvite AI Innovation Lab increases transparency, reduces bias, and elevates talent acquisition as a strategic service to the business.
AI Diversity & Inclusion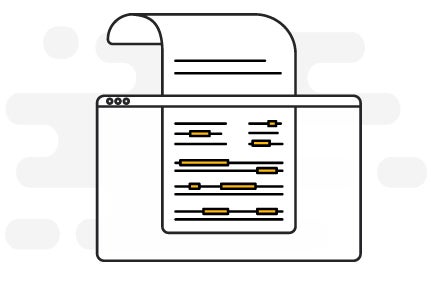 Diversity and Inclusion is not a destination, it's a journey. This journey requires people, process, and technology including AI to work together to mitigate conscious and unconscious bias. Functionality like Bias BlockerTM from Jobvite automatically redacts identifiable information from a candidate's resume before hiring manager review. By eliminating unnecessary data points and creating equal opportunity for candidates, recruiters will be able to connect with underrepresented communities and build strong teams wherever talent is found.
AI Candidate Matching 
Candidate matching will enable recruiters to sort through a large volume of candidates and identify those who are most closely aligned with a job description or in comparison to other similar candidates. These AI algorithms automate what has been a manual process for recruiters.
AI Chatbots and Text
A chatbot by itself is just that: a list of pre-defined answers for anticipated questions. But with AI incorporated, the system has the experience and knowledge to interpret questions, provide answers, and then build upon that knowledge and history to build its internal knowledgebase. It becomes intelligent messaging powered by AI. And the more it's used, the smarter your intelligent messaging gets.
AI Screening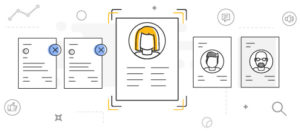 The average recruiter spends 16 hours each week screening candidates. With conversational AI that is driven by chatbots and automated texting, this can be reduced to just 5 hours. AI can screen candidates using basic questions to quickly and automatically determine whether a candidate has the basic skills and qualifications, allowing recruiters to focus on more in-depth questions.
AI Sourcing
Recruiters spend 13 hours each week sourcing candidates. With AI-driven sourcing, talent acquisition teams can build wider talent pools, giving them more candidates to choose from – and ultimately, better quality hires.
AI Audience Targeting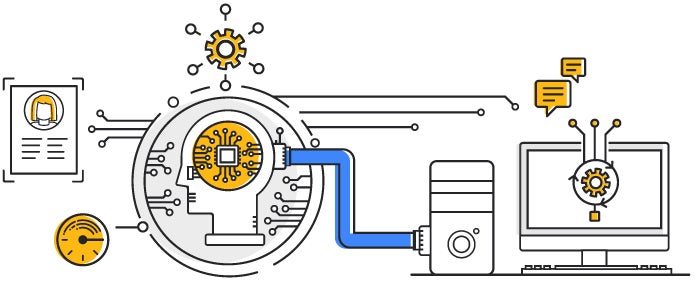 Knowing which job boards, locations, and strategies have been the source of the best candidates is what every talent acquisition leader strives for. With big data and AI-driven data analysis, talent acquisition systems can automatically focus job board spend on the most successful channels.
AI Candidate Engagement
Candidate engagement scoring gives talent acquisition teams a way to gauge how interested a candidate is in coming to work for their company. By tracking and measuring candidates' interactions with their employer brand, recruiters see engagement metrics for every candidate. These AI algorithms give recruiters a better indication of which candidates are the most engaged and excited about their company.
AI Events
This capability is a lifesaver at events like career and college fairs. At a point in time when it's vital for recruiters to spend time talking and interacting with candidates, AI can step in to do the work of storing, organizing, and recording candidate resumes. AI captures screenshots or uploaded images of resumes and then parses and tags them with important information for the hiring team to review at a convenient time.