It's been an incredible year of recognition for Jobvite with awards from G2 and TrustRadius—both of which could not be possible without our customers. Which is why we're so excited to be a part of Exelon's recent honor from Brandon Hall Group.
Exelon awarded Best Advance in Candidate Relationship Management (CRM)
Exelon was recently awarded Best Advance in Candidate Relationship Management made possible by their strategic talent acquisition vision along with their partnership with Jobvite and usage of Talemetry by Jobvite's recruitment marketing product offerings. Exelon, an energy conglomerate of eight different companies, has seen astounding growth in its talent attraction and sourcing through our CRM solution.
Exelon was able to deliver an exceptional candidate experience at scale by having a seamless CRM suite of solutions. Through its CRM solution, Exelon achieved a 72% application completion rate across channel sources and sent out 25,000 engagement emails across nearly 2,000 targeted campaigns.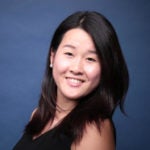 Sapph Yip
Customer Marketing Manager, Jobvite
Here at Jobvite, nothing makes us happier than watching talent acquisition teams grow and learn. We are always delighted to celebrate the success of customers for simplifying, automating, and optimizing recruiting practices through our fully integrated suite of software. We may be biased, but we think we have the best customers around!
Interested in learning how Talemetry by Jobvite can optimize your recruitment marketing and talent acquisition? Watch a product tour or request a demo today.